Furniture Removals Adelaide
We are one of the most reliable furniture removals in Adelaide. Additionally, we have years of experience and are well aware of the fact that moving heavy furniture requires extra precautions. Moreover, we charge a very nominal fee. Our expert staff and services are available round the clock and we guarantee nothing but the quality.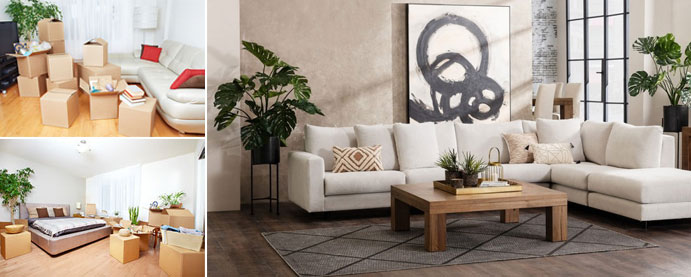 Taking Care Of All Your Removal Issues

Be it your home or office, a major portion of removal goods is occupied by furniture and upholsteries. Metropolitan Removals understands the role played by furniture and their importance in enhancing the interiors of you home or office. Due to this feature, in spite of being bulky, and sometimes, awkwardly shaped, they are your most prized possessions.
The major issues, which can bother you during furniture removals, can be –
Size of the furniture is causing hindrance in its removal by the door or your normal exit point,
Your furniture is having fixed cushions of some expensive fabric, which is very much vulnerable to wear and tear,
The material of your furniture needs to be guarded from sunlight, dust and moisture,
Your furniture is having fragile decorative attachments made of glass or china clay,
You furniture is packed with your wall and needs technical expertise to dismount it.
There can be many more reasons to give you stress during your furniture removal process. If you have the reason to be stressed due to furniture removal, Metropolitan Removals has the capability to take you out of it. Metropolitan Removals is one of the oldest and top furniture removalists of Adelaide and has years of hand held experience in delivering excellent and genuine furniture removal services to thousands of clients and customers. We have undertaken numerous furniture removal projects and have proudly achieved the recognition of the most reliable furniture removalists of Adelaide.
Our furniture removal process is classified to be household furniture removal and business furniture removal types. In both the segments, our highly dedicated and efficient removalists' team shows utmost efficiency and ability to deliver quality service.
Our Process

Inspect and Estimate

Metropolitan Removals follows a scheduled regime to accomplish furniture removal projects and contracts. Irrespective of the fact, whether it is a household or business removal, a pre-shift inspection is our first step towards the process. Our team of surveyor and technicians analyses your new and old space in order to spot details, which can be –
The types of furniture you need to remove,
Amount of portable and fixed furnishing accessories,
Shape, size and structure of your furniture and upholsteries,
Properties of the built material and features of your furniture and upholsteries,
Level of ease of movement of packaged furniture during the transit period.
On analyzing the above features, our team can easily estimate the amount of time, effort and equipments required to complete the removal process. By this, they can also determine the type of transit equipments and vehicles you need for the relocation. Experienced team leader does this process of inspection and estimation for the purpose to give you proper quotation of rate for our services. This allows us to quote your requirement according to your budget and allows us to tailor our relocation service packages according to your requirement.
Excellent Packaging Services and Transit Facility

Metropolitan Removals is proud to have a skilled and multipurpose team who can assist and coordinate you in all types of removal process. Be it moving furniture from your home or the relocation of your business, our team is always ready to serve you. Specialized qualifications and proper training and certification from reputed institutes of the country make our staff and employees a real asset for the company. It is their effort and expertise, which has held the flag of Metropolitan Removals high as most reliable furniture removalists of Adelaide.
We know to pack all types of furniture irrespective of its built material, type, fragility or shape. Specialized packaging materials and wrappers to provide sufficient cushioning and filler for your furniture is always in the inventory of our team. Our packaging services are different from most of the local packers and movers of Adelaide due to our use of modern packing techniques and updated equipments. Our team packs and arranges all your prized possession in a manner so that it can be unpacked easily without wastage of time and energy in searching goods when you reach your new place.
Metropolitan Removals has a fleet of wide range of vehicles, which can easily sustain all types of removal transit requirements. We own clean, well-maintained and well-documented vehicles without any chance of mechanical, legal or ethical failure of disturbance. Ranging from classic pickups up to heavy-duty tractors and trucks, our vehicles are always fueled up to deliver your furniture to the right place at right time.
Other Specialties

Safety and Insurance
Apart from quality, we recommend safety in the deliverance of our services. Furniture and upholsteries are most valuable possessions as they enhance the elegance of the interiors of your home or office. Metropolitan Removals understands the importance and hence trains all the staff and employees to strictly follow the safety standards throughout the process of removal. Metropolitan Removals is the most trustworthy furniture removalists of Adelaide due to our ability to provide your safe packaging services along with safe transit services.
In case your new home or business place is not having ample space or lacks the angles and protrusions for fitting your furniture at place, we have secured storage options as a solution. Our furniture storage warehouses have limited or no access with 24/7 CCTV and security guard surveillance. We offer safe and secure furniture storage solution to our customers.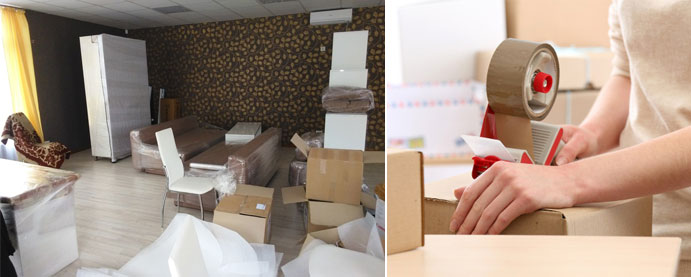 Although we are confident about our abilities to pack and move safely, but, we never neglect the chance or probability of mistake or accidents. To cover this uncertain condition or situation, we provide all the goods to be removed with an insurance coverage. The claimable value of the insurance approximates to the cost of your goods and is valid throughout the territory of Adelaide. We take all the initiatives to protect your goods and provide you option to stay safe in case we fail by misfortune. Due to this virtue, Metropolitan Removals is the most trusted furniture removalists of Adelaide.
Courteous Staff and Affordable Services

Metropolitan Removals has a 24/7 customer care service feature. We always welcome our customers with all their queries and issues related to furniture removal. Our trained and courteous crew of customer relationship executives is always ready to answer all your questions. We always follow a transparent and clear format of deal and negotiate and never try to trap our customers in clutches of hidden costs and diplomatic terms and conditions. We quote our prices in proportion to the amount of service we have delivered. Due to our pricing policies, which are different from most of the local packers and moves of Adelaide, we are known to be the budget furniture removalists of Adelaide.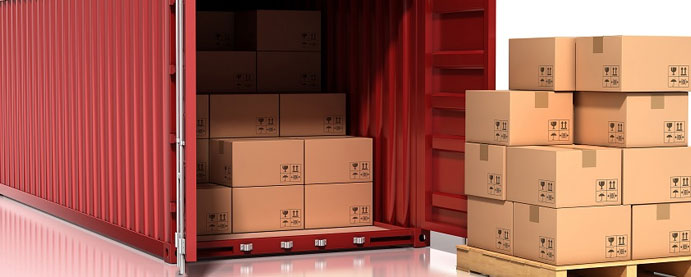 One Stop Destination For All Your Moving Needs

Metropolitan Removals offers the quality service of trained professionals who can pack and unpack as well as dismantle and reassemble your furniture. We provide the most punctual, efficient, experienced, careful and cost effective moving service available, which makes us the most trustworthy furniture removalists of Adelaide. We advise you on the best packing techniques or pack your goods for you to ensure the safe transit of your possessions. We also maintain clear communication with you throughout the move, answering any questions or addressing any concerns promptly. We always treat your move and your possessions with personal service, respecting your property and moving experience as if it were our own.
To avail our services, call us at 1800215227 and earn the pleasure of being stress-free during you removal or relocation.