The fact that hiring companies for relocation and home-shifting is undermined by many is not a very uncommon notion. There are several reasons why people opt for not hiring movers and packers for relocation and opt for self-relocation. But none of these reasons can suppress the fact that hiring companies offering such services is the best option available. It includes certain financial and time-related benefits, and also other packaging and transit advantages and inclusions. Narrowing it down to a single phrase, hiring professionals makes all the relocation process easy.
Why Choose Our Movers and Packers professionals?
See, you are not obliged to opt for hiring them only, but we only think of your ease of life, which will not be ensured by self-relocation no matter how simple you can make this process. There will always be charges or requirements or documents needed which you won't be able to submit as you didn't know about them beforehand. These can be handled pretty well by the professional and experience-holding companies, as they are pretty good in this. All you have to do is to pay, and the rest will be seen by them.
Costing and insurance
The cost charged by these professional removalists in Australia is inclusive most of the time. This makes it easy for people to opt for them easily, as they don't have to worry about hidden charges and costs at every stage. Inclusive cost means the inclusion of all types of hidden charges, stage cost, transit cost, and transport charges along with packaging stuff and charges. These make it easy for customers to be free of certain procedures.
Apart from the inclusive costs, these company packages also come with certain damage insurances and claims, which help you to be extra safe and relax regarding your property and goods.
Packaging and unpacking
The process of packing everything and getting it prepped for travel can be real hectic while opting for self-relocation. This is why one should opt for movers and packers as they not only provide the packing stuff and man force for it but also provide the unpacking and rearrangement facility as well. This makes them the perfect choice for relocation assistance.
The packing is done with top quality materials making them shatter-resistant to a great extent. Backing it is the transit insurance mentioned above, making it the whole package. Similarly, unpacking and rearranging these kinds of stuff is also offered by them, as it helps in slipping into the new place easily.
Time efficiency and safety
The goods relied on these professional removalists in Adelaide are safe and sound and under the protection of these companies throughout the journey. This helps in keeping the content safe and sound and preventing burglary and breakdowns.
Apart from the safety measures taken by them, the time of travel and delivery along with packaging and rearrangement post unpacking is also very less and inclusive of all-natural calamities or other problems. This also allows the people of the household to be involved in other stuff as well, including other essential connections and home-setup.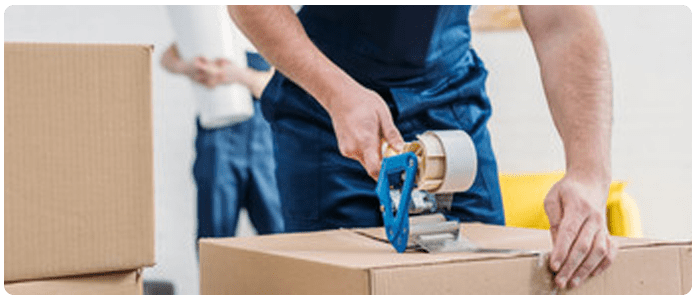 These companies not only help us in getting rid of certain relocation-born problems but also complete the whole process without us getting involved even a bit. All we have to do is to call and pay and they will see the whole process by themselves.