Office Removals Adelaide
Metropolitan Removals is the most trustworthy office removals company in Adelaide, Our experience and expertise sets us apart while our attention to detail makes us the best. With no damage policy, we try to make your office move an effortless one.

Office removals is one of the most stressful jobs. Metropolitan Removals understands that apart from being perfect, office removal has to be quick and fast to release you from all the hassles. Quality along with punctuality is the attributes of our office removal services, which makes us one of the top office removalists of Adelaide. We have attained this virtue after long term of exposure in the industry, which has fetched us all the expertise and ever-growing experience to cater you the best office removal experience.
Our efficient relocation services ranges in all sort of office removal services like –
Our Efficient Office Removal Services
Business relocations

Metropolitan Removals has all the efficiency and capability to handle partial office moves along with entire business relocations. We provide customized office relocation services, which are fast, secure and genuine. Our rates are competitive which has helped us to catch the attention of thousands of business owners of Adelaide who have already availed our services. We provide the best office removalists services in Adelaide and due to this reason we have an applauding reputation in business houses ranging from public, private and government sectors. We cater to the relocation needs of businesses of all types, size and category with equal perfection and quality deliverance.
Industrial Relocations
The experience and expertise of our removalists team makes us perfectly eligible for industrial relocation services. Our specializations in providing efficient packaging services, unmatched transit facilities and secure storage facilities allows us to provide you the best industrial relocation experience. Be it your heavy machineries, raw materials, chemicals, furniture or heavy-duty equipment, our team know of all the methods of removal. We top the chart of packers and movers of Adelaide due to our endeavor and diligence in the field of business removals, which has allowed us to accomplish numerous industrial relocations possible since our inception.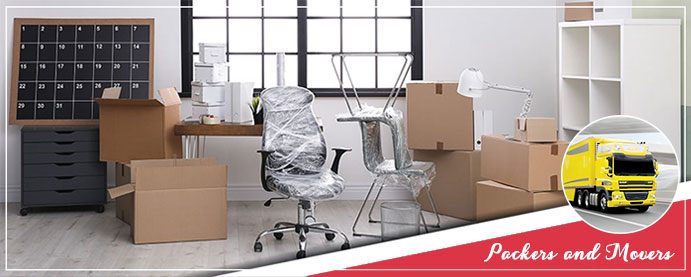 Specialized Removals

Apart from office removals, we specialize in removal and relocation services, which are associated with business and corporate world. Our well-trained and skilled work force enables us to take the responsibility of some specialized removals like –
Medical Facility Relocation: We have the experience and expertise to move clinics, research laboratories, surgery clinics and hospitals. Our team knows the sensitivity and importance of all your medical equipments and hence starting from fragile glassware, up to devices and equipments, we have the experience to provide you the best relocation services.
Tourism and Hospitality business relocation: We specialize in removal of all segments of tourism, hospitality and food business. Be it your kitchen, decorated lounge or room amenities, our team is experienced to give you a complete relocation satisfaction.
Library and Archive facilities: Metropolitan Removals offers tailored removals for library, bookstores and archives with competent knowledge and skill in packaging services and accurate re-shelving of your books and archives.
Apart from the mentioned services, we also specialize to cater the needs of fitness centre removal, trade show and exhibition removal and removal and relocation of museums and galleries. Our competence and insistence of providing removal services related to all verticals of the industry has gained us the reputation of the most reliable office removalists of Adelaide.
What Makes Us Special

Metropolitan Removals is proud to hold the reputation of best budget office removalists of Adelaide due to eminent and appealing features of our services that has gained attention of numerous clients and customers we have served till date. Apart from being effective, skilled and punctual, we always meet the expectations of our customers, as we are the most trustworthy office removalists of Adelaide.
Effective and Efficient Office Removal Adelaide Services

We are efficient enough to provide you a fast and punctual office removal service. We are effective because in spite of being fast, we always strive to provide safe and complete solution to the relocation process. Services of
Metropolitan Removals are effective and efficient because of –
Our ability to understand the need of fastidiousness of office removal procedure.
Our highly skilled and certified team of office removalists.
Our highly advanced and updated removal tools and equipments.
Our robust fleet of transit vehicles.
Our safe and secure storage options.
Our adherence to safety measures and free insurance coverage.
Above all, we maintain complete professionals and ethical approach to work. Since decades, we are providing unmatched and unparallel service to the industry and have proved ourselves as one of the top office removalists of Adelaide.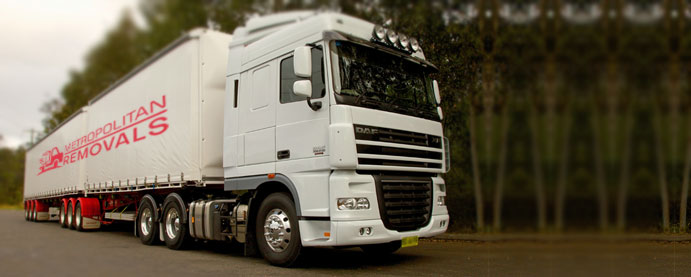 Technical and Affordable
Metropolitan Removals holds the reputation of having the most efficient removalists team in the region. The professionalism and ethical approach of our team is responsible for elevating our status and reputation in the industry. Our team of removalists are dedicated and trained to provide you the best packaging services and they are always ready to coordinate you in your unpacking errands. Apart from this, our team comprises of technicians and mechanics who can provide you solution to the following relocation issues –
Decommissioning and Recommissioning of electrical and electronics equipments
Complete solution for Information Technology (IT) relocation
Dismantle and assembly of bulky goods like office furniture and fitments
Best Services At An Affordable Price
Be it your office desk, cabinets, lockers or IT workstation, Metropolitan Removals has a perfect removalists team to meet your removal needs at cheap and affordable prices. We have a completely flexible service module, which requires your consent in all stages of service selection. We charge and quote our price only for the amount and volume of relocation job we provided and level of our coordination in the process. Our ability to provide you the best services in affordable prices bags us the fame of the budget office removalists of Adelaide.
Safe and Insured

Metropolitan Removals always maintains safety standards at work. Be it your goods, your employees or your space, our team always works with diligence to ensure safety and security. We are the most trustworthy office removalists of Adelaide due to our adherence to safety regulations and strive to provide genuine office relocation service to our customers. Our services and safe and insured because –
We use certified and permitted removal tools and appliances in compliance with industrial safety standards,
Our team comprises of qualified and certified professionals from institutes and training centers of repute, which makes them, adhere to all safety and precautionary measures,
We provide storage facilities to our customers in warehouses, which are under CCTV and trained security surveillance round the clock and throughout the year,
All your goods and documents handled by us during the removal process is provided with a special insurance coverage whose value meets the cost of your goods,
You get an inventoried list of all your goods mentioning their details and condition before the transit period to keep a track over the condition of your belongings.
Apart from the above, we provide the services keeping you with our team. Our removalists team is always headed by a team leader of competent experience and expertise to explain you all phases of the relocation process. We are the most trustworthy office removalists of Adelaide not just by the words; our service grants us this recognition.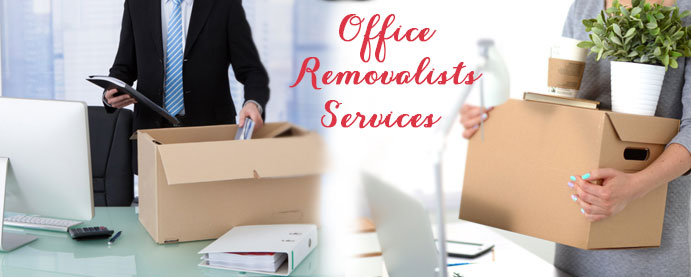 Quality is What We Guarantee

In due course of decades of exposure in the industry, Metropolitan Removals has always strived to provide best office relocation services by maintaining quality and consistency in services. We are the rulers of the industry due to our endeavor to provide excellent services to our customers at affordable prices and with competent ease of access. Few of the reasons, which give us the ability to guarantee you quality service, are –
Our thorough and vigilant pre-shifting analysis, which enables us to estimate the level of task to be accomplished,
Our use of modern technique and quality packaging materials maintaining all safety and precautionary measures,
Our professional and safe IT relocation services,
Our excellent document archiving and storage facilities,
Dedication and effectiveness of our team in all the stages of your relocation,
Transparent and simple modes of customer care service with 24/7 reach and access,
Cheap and economical pricing policies.
Customer Satisfaction At Its Best

Metropolitan Removals holds loads of applauding testimonials from its served and satisfied clients and customers. The flagship attained is due to our consistency in the ability of providing the best office removalists service in professional and ethical manner. We have always valued the need and preference of our clients and customers and had served according to their endeavor to receive the best office removal services in the region. We are different from most of the local packers and movers of Adelaide due to our ability to serve our esteemed customers with a wide gamut of featured and premium office removalists services. Be it your small office removal task or large-scale industrial relocation, Metropolitan Removals has it all to serve you the best!
Get A Quote

Contact us now for a free quote!